6th International Congress on Science and Skiing
01/08/2013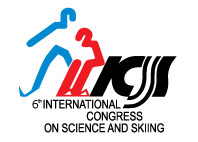 KNEEGUARD sas exhibited at the 6th International Congress on Science and Skiing. This congress will be held at St. Christoph a. Arlberg, Austria, from 14 - 19th December, 2013.
At this occasion we demonstrated our technology, which allows a custom made knee adjustment, anatomical fitting in a very short time.
This event was an important rendez vous for the scientific community involved in the ski to evaluate our scientific presentation.
we thank you all the persons who visited our stand.
Many thanks to Eric Mueller and Axel from NOVEL.DE for its collaboration which allowed to make this experimentation http://youtu.be/Ti63G4e2AAA